Metal Pegboard System | Black Garage Wall Organizer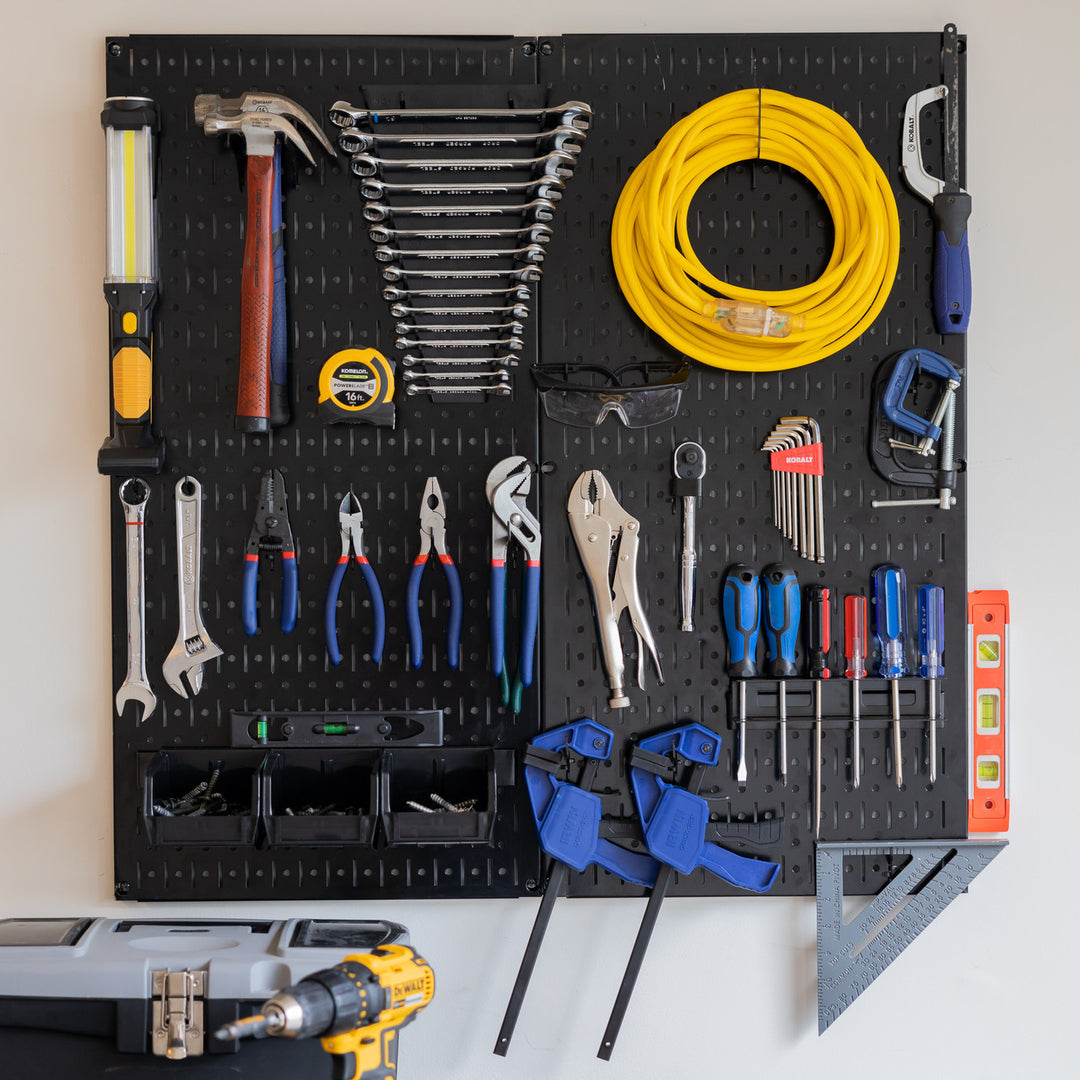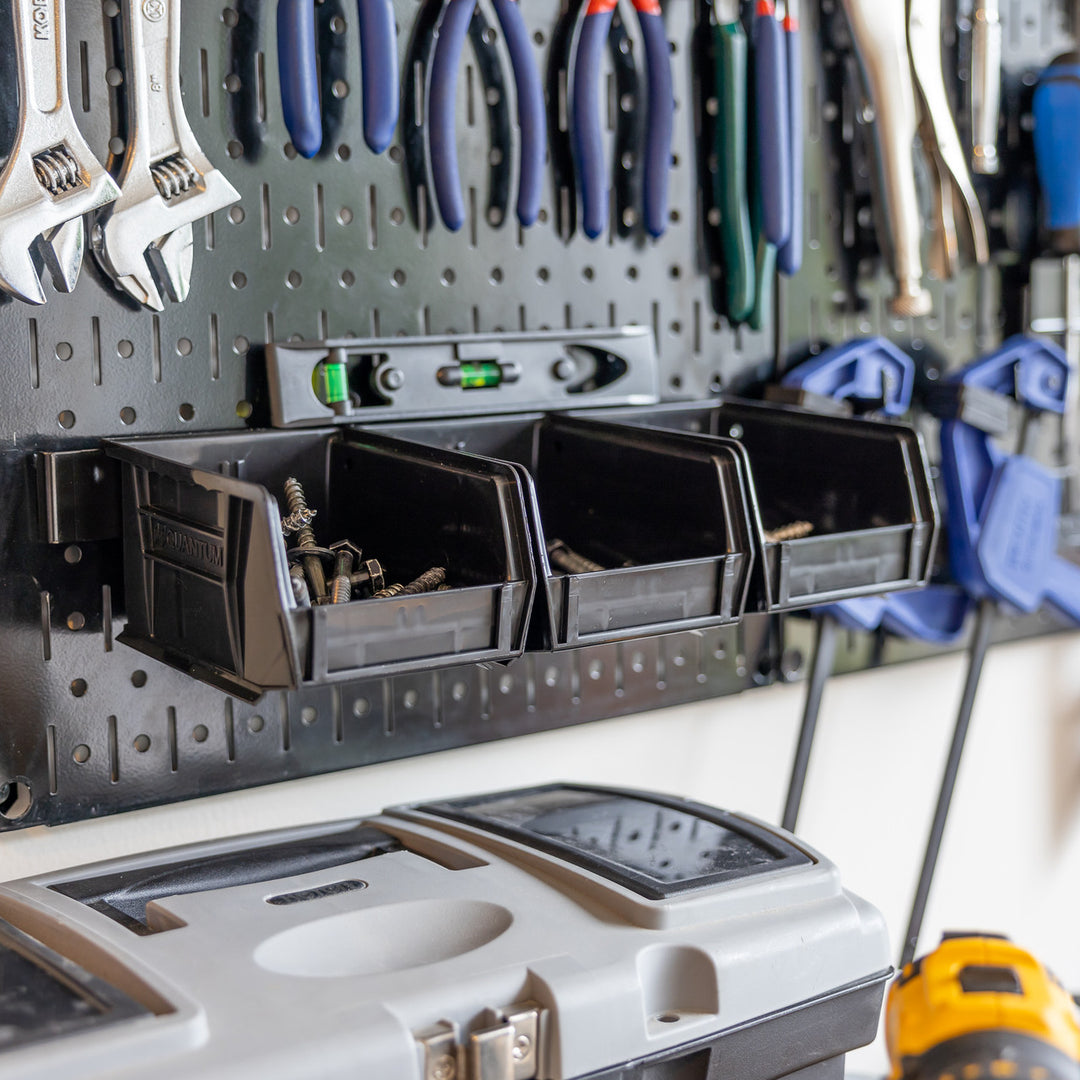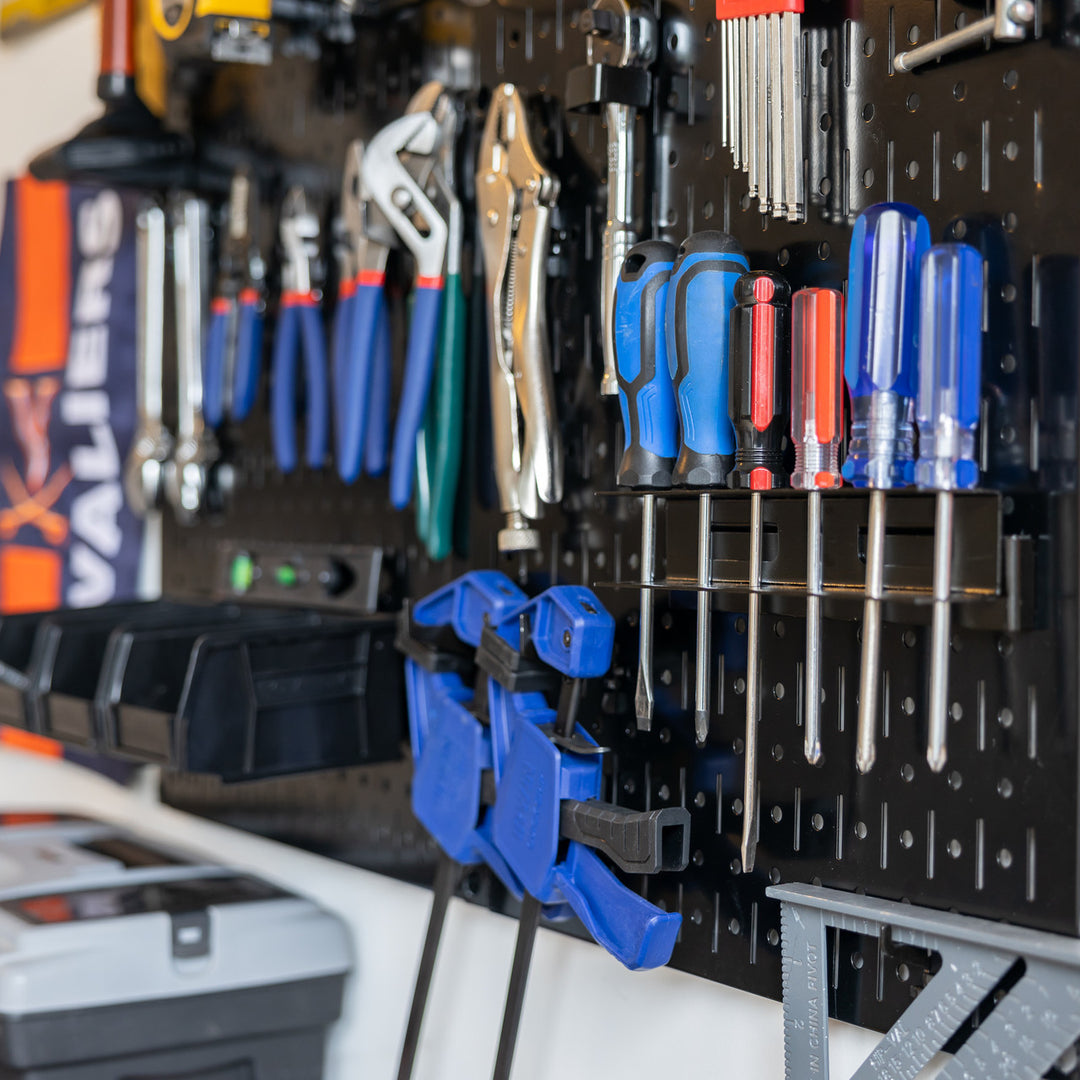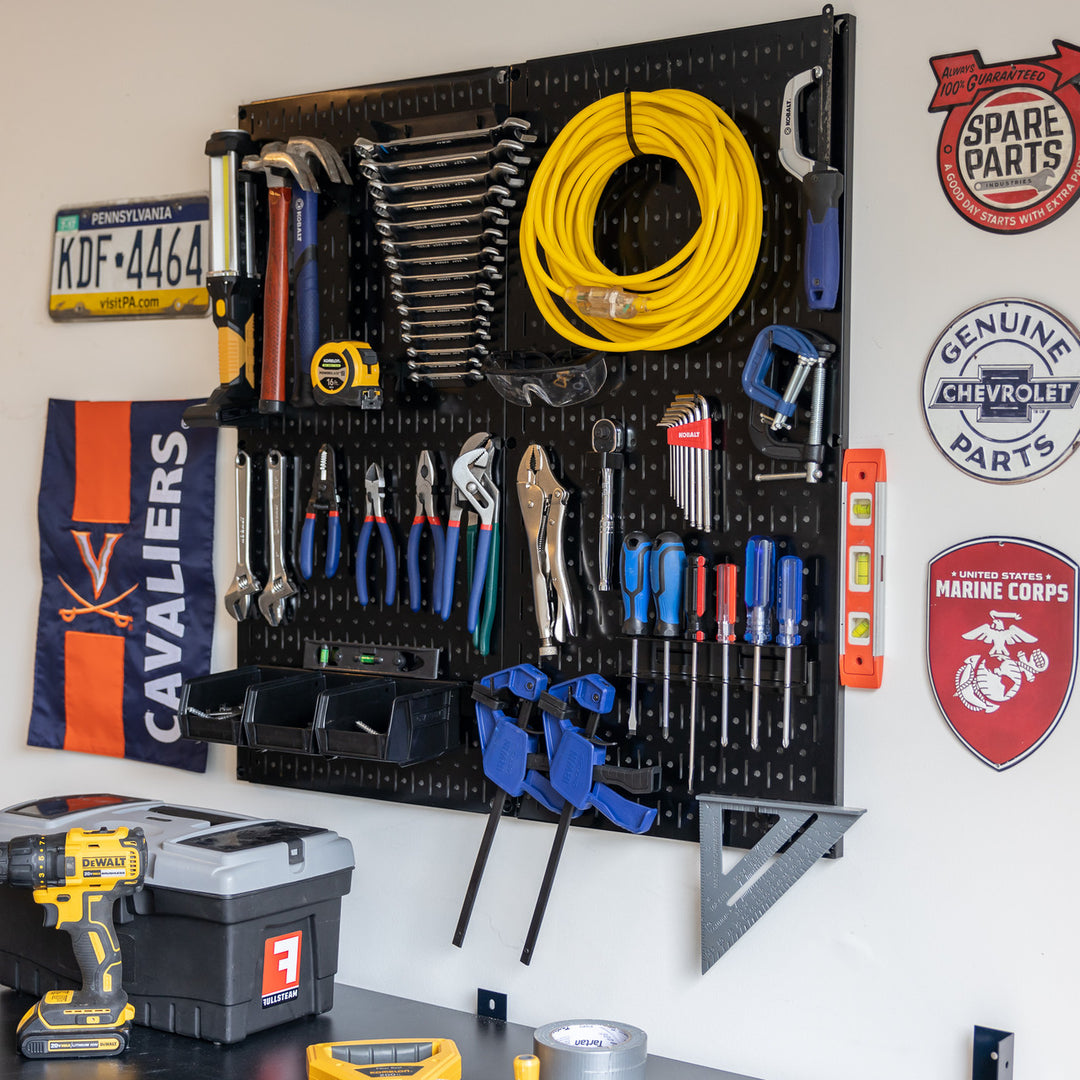 Metal Pegboard System | Black Garage Wall Organizer
$129.99
$129.99
Regular price
Retail:
$149.99
$149.99
Sale price
You Save 13%
In stock

Inventory on the way
---
Product Highlights
Garage wall organizer for all your tools
Holds hand tools, clamps, power tools, and much more
(2) Heavy-duty steel panels
(18) Storage accessories hold a variety of tools
Easy installation, hardware included
Each panel measures 32" L x 16" W
Made in the U.S.A.
Versatile Pegboard Accessory Set Organize your tools on this versatile pegboard system. The two powder-coated pegboard panels combine for 7 square feet of storage. With both slots and holes to accommodate slotted tool board accessories. This kit includes hooks, bins, and other accessories allowing you the ability to store a variety of tools and accessories. 
What's Included? This kit includes (2) pegboard panels 32" L x 16" W. With 15+ accessories included such as (6) Standard Hooks, (2) Medium Hooks, (2) Medium 90 Degree Hooks, (1) U-Hook with a 3" reach (1) C-Bracket, 1" L x 1" W, (1) C-Bracket, 2" L x 2" W, (1) Hanging Wrench Holder, 12.5" L x 7.5" W, (3) plastic bins, 5" L x 4" W x 3" H, (1) Hand Tool Caddy, 14" L x 3" D, (1) Accessory Hanger, 14" L. 
Attractive Metal Pegboard Made from a powder-coated steel with a black finish look with the capabilities to store a variety of tools while still being attractive and scratch resistant.  
Built to last  With its steel construction, this pegboard is an industrial grade storage solution made to last a lifetime. 
Easy to install  With the mounting hardware included installation is simple. Using the (12) screws and (12) drywall anchors for installation and with the Wall Control metal pegboard return flange which securely spaces the panel face off the wall or stud requiring no additional framework or peg hole for metal pegboard mounting installation will be easy. Then the slotted tool board accessories attach to the slots and holes on the pegboard with no other installation or tools required for the accessories.