Triple Surfboard Wheeled Coffin | Surf Bag 6'6" to 7'6"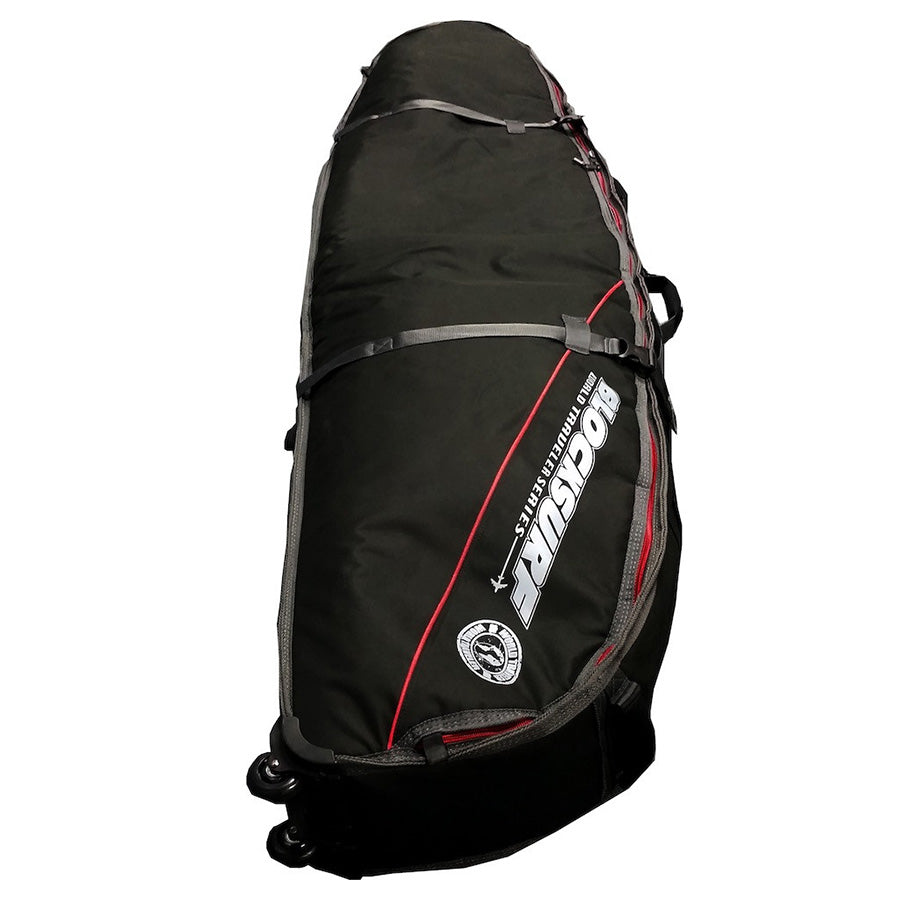 Triple Surfboard Wheeled Coffin | Surf Bag 6'6" to 7'6"
In stock

Inventory on the way
---
Product Highlights
Serious surfboard protection! Save the cracks and dings
Built-in wheels carry the load
Tear-resistent polyester exterior and waterproof lining
All the essential surf travel bag features included
Available in 3 lengths to fit your boards
Holds 1 to 3 surfboards
SKU:

BL-3Surf-Wheel-Coffin-6.6
Airports and flying are a hassle to begin with, let alone if you plan to fly with your boards. If you're anything like us at StoreYourBoard, then your boards are precious to you. That's why we are stoked to offer a wide variey of deluxe shortboard travel bags.  The close attention to detail in designing this shortboard, wheeled travel bag means that you receive the highest performance possible from your gear.  Wheeled bag carries up to 3 Surfboards. This surfboard coffin travel bag is 7.75" thick, 23.5" wide, and is intended to hold up to 3 shortboard surfboards. Generally, the thickness of your surfboards, when added together, must be less than 7.75" to all fit in this bag. But don't forget to consider how your boards will be packed - what will be above, beneath, and between them (clothes, towels, etc.), will your fins be on or off - when you're considering how your surfboards will fit in this bag.
Essential Travel Bag Features:
600D Polyester fabric: heavy duty enough to handle even the most careless TSA employees; won't rip or get caught
Built-in wheels: Yeah, boards can get heavy during long walks through airports. Let the wheels carry the load.
10mm Waterproof padding: thick to keep your boards protected through jet turbulence or unpaved beach roads
Foam divider to provide padding between your boards and prevent wax transfer
Load compression strap system: tightens the bag's thickness so your surfboards aren't josting around in extra empty space
Durable PVC skid plate: for extra durability in tough conditions
Detachable shoulder strap: pop it off when you drop off your boards and back on when you pick them up at your destination;also great to thread roof rack straps through when loading onto your car
Non corrosive nylon zip: to protect against zippers corroded shut from dried saltwater
Internal wax & fin bag: keep all your gear safe, but separate from your surfboards
Removable storage hook: for hanging at home when you're not using it
This triple shortboard bag has everything you need if you want a heavy-duty option for carrying 1-3 shortboards.