Ski & Snowboard Ceiling Rack | Hi-Port 1 Storage Mount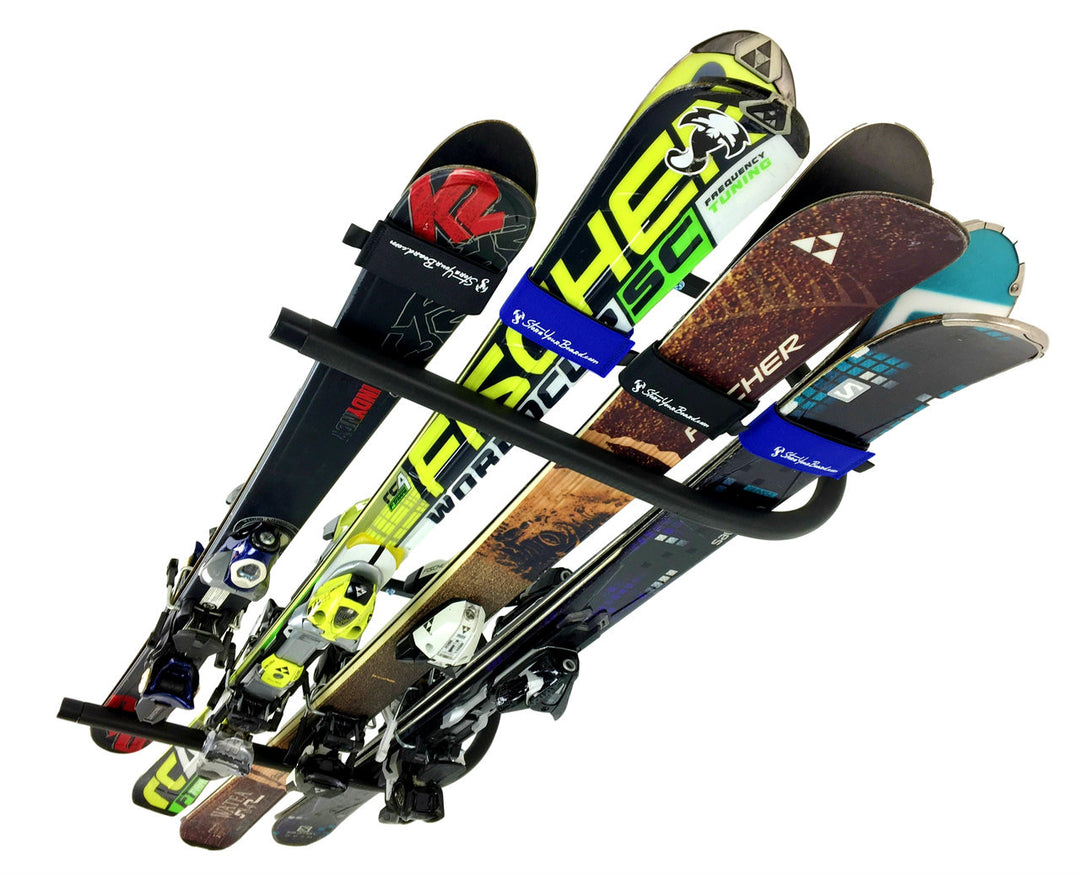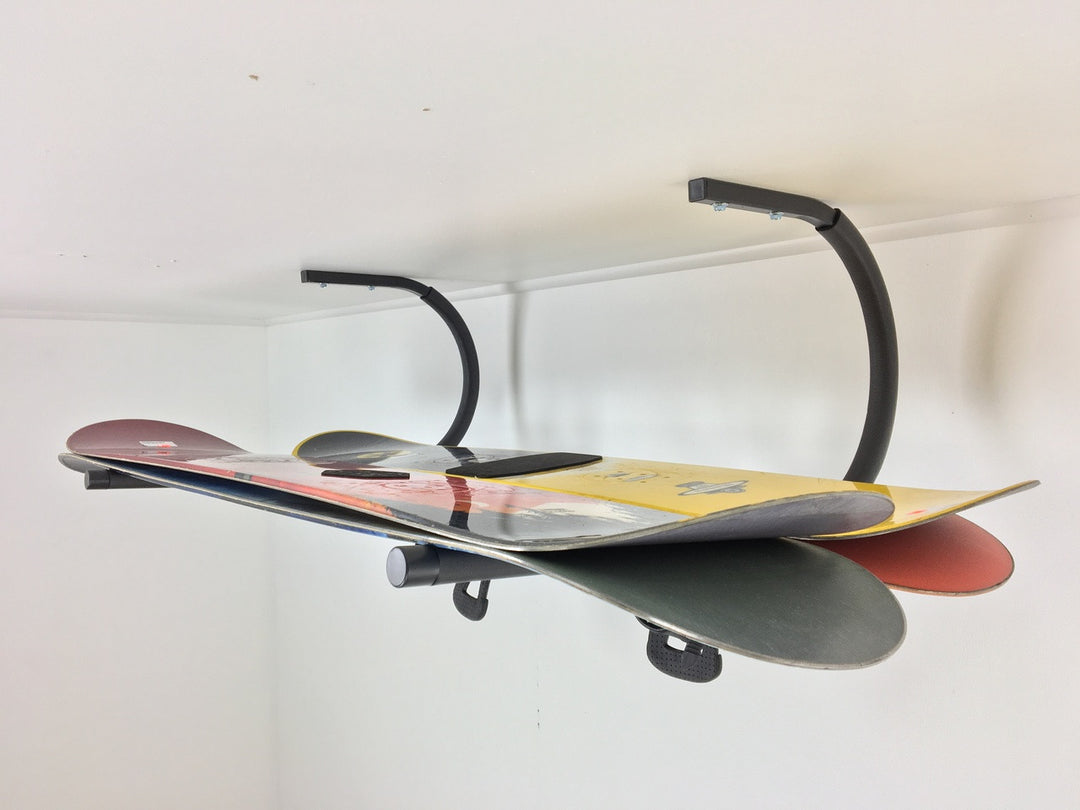 Ski & Snowboard Ceiling Rack | Hi-Port 1 Storage Mount
$39.99
$39.99
Regular price
Retail:
$49.99
$49.99
Sale price
You Save 20%
In stock

Inventory on the way
---
Product Highlights
Utilize all your overhead storage space
Padded arms to protect your skis and snowboards
Easy access design to lift your gear in and out of the rack
Easy installation, quality hardware included
Supports up to 50 lbs

27" L x 1.5" W x 13" H

The Ski & Snowboard Ceiling rack is a great space saver for your home, garage, or retail store. It's a simple design that allows you to store your skis and snowboards up on the ceiling rather than tripping over them on the floor or against the wall.. The open end of the U-shape design provides easy access to your skis and boards, so they're always ready when you are. Ideal for garages with limited space and cars to park below.
What Size Boards Will it Hold?
Weight: Holds up to 50 lbs, which is enough for most boards plus some extra gear like bags or ski poles
Width: Rack arm is 27" wide
Height: Rack's opening is 11" from the ceiling to make it easy to load/unload your boards and skis
Recommended for use with 4 skis, 2 snowboards, or 2 skis and 1 snowboard
Padded Storage Solution. Heavy-duty foam covers the rack where your board and skis rests, so you don't have to worry about dings or scratches when racking your gear. 
Rack's U-Shape The bend of the rack is just slightly past horizontal (upward) to ensure your boards stay secure and don't fall out easily.
WARNING: California's Proposition65